One of  the anticipated functions of this space is to let our customers know when we get unusual or exciting books in, and sometimes they come in big batches!  This week we have 6 boxes of unique craft and art books, (although the pile is already dwindling since I decided to write about them) including all kinds of fiber arts, weaving, doll and toy  making, and quilting.  I'll show you some below (thanks Lindsey for the picture assistance), but this is a batch you need to browse for yourself if you are feeling crafty!  Look for them in Native American art, the new Weaving and Textile section, Artists, Quilting and General Crafts sections.
Origami: New I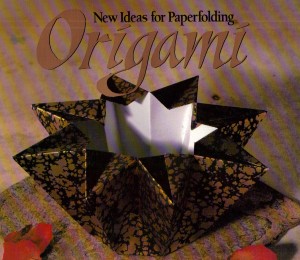 deas for Paperfolding   These projects go well beyond peace cranes, although it does show you those in tiny form for earrings!  The Howling Dog is my favorite.  The cactus plant is also very unusual.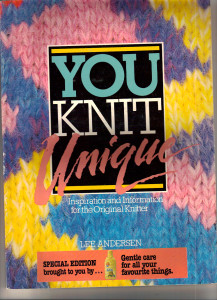 You Knit Unique includes the most colorful projects I have ever seen.  You could use all of your yarn scraps plus some.  It may be more than you can convince your family to wear, but you'll enjoy looking at these creations.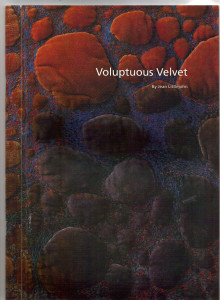 Voluptuos Velvetis all about modifying velvet fabric to use in artistic ways.  Quilting, applique, embossing, color changing, and embroidery are all techniques addressed in this staplebound book.  This is velvet way beyond the victorian image!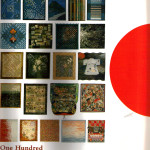 One Hundred Japanese Quilts:  An Exhibition of New Works by Quilt Artists in Japan is a wonderful volume for the  many artistic quilters in the community.  Fortunately the text is in both English and Japanese, so you can appreciate the comments on the artists and their amazing quilts.  Some patterns are surprisingly traditional but made unique by the fabric choice and color, others incorporate multiple quilting patterns and seemingly infinite tiny pieces.  Very beautiful.
Creative Crochet is filled with crocheted items I promise you've never thought of – how about a baby bottle cover or crocheted bow tie?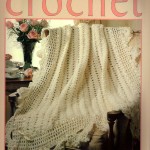 Okay you may not need those projects, but the numerous afghans and baby blanket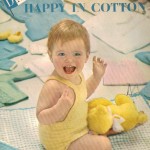 s are timeless and sweet.  Who doesn't need an afghan to snuggle under next winter?  Another crochet and knitting pattern book is pure vintage fun – DMC Baby Book:  Happy in Cotton is dated 1958, and pretty adorable. 
Creating Faces: Needle Sculpting from the Beginning  will answer all of your questions on making fabric doll faces, or
maybe inspire you to take up fabric doll making.  These faces incorporate shaping, drawing and embroidery.
 Two more old fashioned skills are reinvented in these last two examples:  50 Heirloom Buttons to Make turns buttons into pieces of art with needle-lace, crochet, ribbon, and fabric treatments.  And Tatting, the Contemporary Art of Knotting with a Shuttle, is as you guessed, about the old lace making technique.  This book was printed in 1974, so contemporary art is a relative term, but I have had customers looking for books on tatting, and here you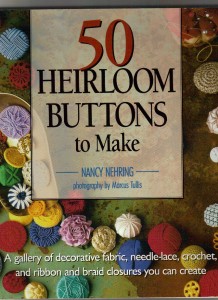 have it!  It does show more traditional lace making designs as well as the free form 70's styles reminiscent of macrame.  My great-grandma was famous for her tatting, and I've always thought I would like to try it too, or maybe I'll just read the book in her honor.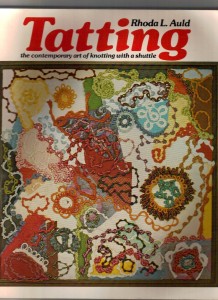 Hopefully we've piqued your interest and you are ready to try some new projects.  Come by and we'll be glad to show these and many other great craft books