If watching all the super talented High School Rodeoers has inspired you to improve your riding skills, we just got the batch of books in for you! These two boxes will nearly double our horses and riding section, with a wide variety of technique books, including dressage, horse health books, tack etc. 
 Oh, and best of luck Kyle, Jared, Kaylie, District 9 Queen Haylie and all the District 9 representatives to the State Finals!!  All of you rodeo fans can get the same East Side deal the CHSRA participants received, one free paperback per customer (up to $4)  – Just mention you actually read this post!
Here's some highlights:
The UC Davis School  of Veterinary Medicine Book of Horses (1996) is a thorough text for all of your horse health questions.  It is in very good condition, protected in mylar.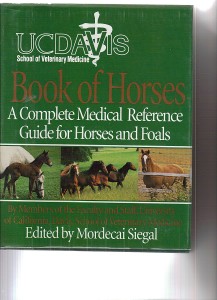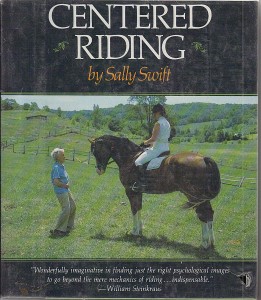 Centered Riding, by Sally Swift ( 1985) looks like a wise and well illustrated philosophy on keeping you tall in the saddle. 
And for another riding philosophy, try Resistance Free Riding by Richard Shrake,(1993) which states it "eliminates the horse's resistance to learningand frees the rider's ability to achieve" .  Maybe he writes parenting books also?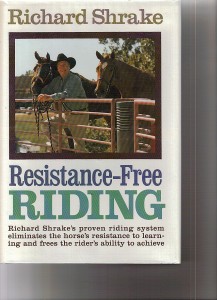 If you've been looking for another good horse bio after Seabiscuit,  Charisma by Mark Todd looks interesting.  Charisma is an events horse, one of two to have won two individual Olympic gold medals according to the dust jacket.  Do they put horses on the podium?  I think the partnership with rider and author Mark Todd may provide the intersting reading since Todd describes his first reaction to the horse as "unimpressed by this very fat, hairy little creature who didn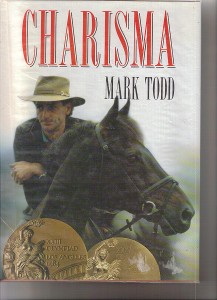 't look as if he could possibly be a suitable event horse."  Todd is from New Zealand. 
To stay with the  horsemen down-under, try The JefferyMethod of Horse Handling by Maurice Wright (1987 edition) .  The numerous photos show what looks like a hybrid English/Western riding style that  is apparently the New Zealand and Australian style.  The author is passing on an expert horseman's techniqe for gentling and training young horses, which probably works in this hemisphere as well!    For a theory of horsemanship from antiquity, much like Tzu's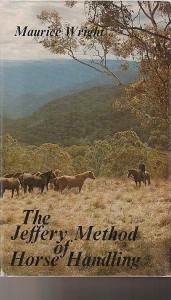 The Art of War, consider reading Xenophon's The Art of Horsemanship.  Written twenty three centuries a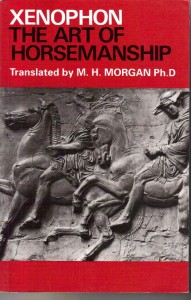 go in Greece, this book will surely consider the timelessness of the horse and rider bond.   A slightly more contemporary classic, try The Handbook of Riding Essentials by Francois Lamaire de Ruffieu.  This book describes "the proper use of the seat, the legs, and the hands – the natural aids" in good horsemanship.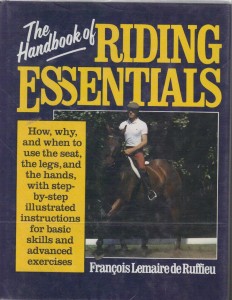 Two more beautiful horse books already on our shelves should catch the attention of the horse lovers in your life,  Pride in the Dust  by Alan Gold, Sally Harrison and photography by Don Weller, is a work of beautiful photography on cutting horses and western landscapes.  We have a copy in both hardback and paperback.  Saddles, by Russel H. Beatie is a huge volume packed with illustrations and photos of saddles, saddle components and their changes through history.  I'm sure it is all you've wanted to know on this practical art form. 
Obviously there are many more interesting titles, but I will be impressed if you have read this far.  Send me a comment or question, and don't forget to mention this post for the free paperback deal!  Enjoy the summer weather on your horse, or reading about them!
Thanks,
Diane