It may be too hot to quilt by hand on your lap, but it is just perfect for reading the beautiful new quilting books we just got in!  Another two box batch of amazing quilting books, mostly traditional designs but also some painted art quilts and other techniques.  I am sure if you start now, you'll be ready for the Tri-County Fair!  Personally, I have not gotten past the reading stage, but I am a huge admirer of all quilters and hope someday to join your ranks.
If I was a quilter, this book would definitely be my first choice, I can barely leave it on the shelf as it is!  Quilts from the Quiltmaker's Gift by Joanne Larsen Line et al, shares 20 gorgeous, and easy patterns intended for e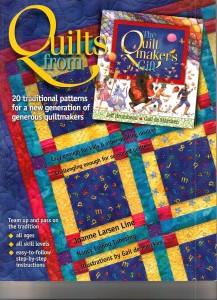 xperienced quilters to team up with children or novices for mult-generational quilting.  It is based on the children's book  The Quiltmaker's Gift, and those beautiful watercolor illustrations by Gail de Marcken show up throughout.  Excerpts are sprinkled through too, of the character that makes quilts for the poor and homeless, and one king when he learns his lesson.  I love both the children's book and now this quilting book…. Call if you want this one, because it isn't going to last long!  If you appreciate the literary/quilt connection, there is also a book in this batch with patterns based on those mentioned by Laura Ingalls Wilder in her Little House series.
Another book that is just a beautiful art book as well as a quilting pattern book, is Quiltmaking by Hand by Jinny Beyer.  There are lots of detailed and well illustrated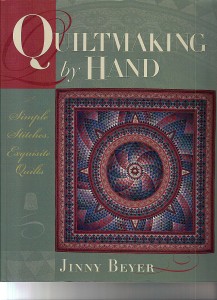 instructional pages, but there are also many lovely illustrations with quilts in historic settings and with various other artifacts.  It would make a nice gift for a quilter in your life. 
Create Your Family Quilt by Barbara Brackman includes a Design CD.  These patterns use State blocks and symbols.  There are applique designs for birds and flowers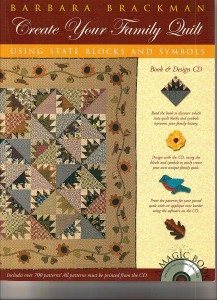 representing each state, and dozens of blocks to symbolize each state, like a Mayflower block for Massachusetts.  You can combine these to represent your family history,  and learn some US history while you are at it! Southern Pine blocks for Alabama, Dogwood or Virginia Worm Fence for Virginia, Buckeye Beauty for Ohio… there are lots of really creative blocks as well as traditional favorites.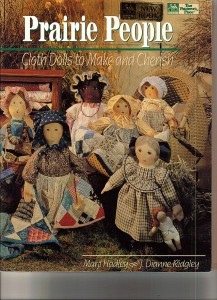 If you want a smaller project than a quilt, check out Prarie People, Cloth Dolls to make and Cherish by Marji Hadley and J.Dianne Ridgley.  Some of the folk doll patterns show up in quilts as well, but the three- diminsional dolls are very cute.  You could make a few for Christmas.
A scarce title, and also in the doll-sized realm, Easy Paper-Pieced Minatures by Carol Doak has 17 patterns for quilts no bigger than 16″ square.  It also has detailed instructions on using the paper piecing techniques.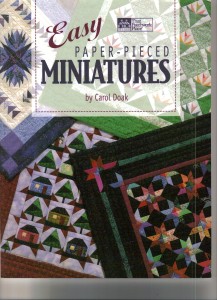 Two more technical manuals include The Border Workbook by Janet Kime and 250 Continuous-Line Quilting Designs for Hand, Machine, & Long-Arm Quilters by Laura Lee Fritz.  I am amazed at how these typically secondary aspects of a quilt  become the art in these two volumes.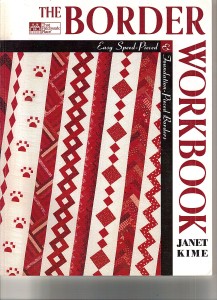 One last volume to highlight here, Quilt Art, Color Your Quilts with Trish Stuart shows how to paint/draw watercolor type designs onto your quilts using crayons and inks and layering colors.  Templates are also included.  I have seen painted quilts like these that were very impressive, I am sure it would be a fun technique – it involves crayons after all.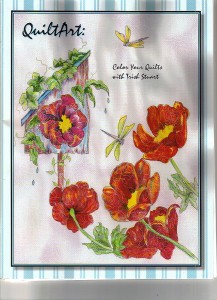 I hope these titles tempt you to come in and check out the full assortment of new quilting books.  There are some beauties here, and one I was going to write about appears to be on its way to Ireland, so they may not last long!  See you soon.
Thanks,
Diane