Are you in need of a good read but don't have time to invest in a full-length novel? Do short stories leave you wanting more? If so, I suggest you try reading a novella.
Categorized as a fictional work of 60 to 130 pages, novellas often pack a powerful and unforgettable punch.
Some of the greatest writers of all time have produced excellent novellas. Robert Lewis Stevenson penned the novella Dr. Jekyll and Mr. Hyde, Herman Melville wrote Billy Budd, Joseph Conrad authored Heart of Darkness, Albert Camus wroteThe Stranger, and Franz Kafka gave us the short but powerful Metamorphosis.
Most of us are familiar with the novella form from our school days. Novellas are an excellent way to get younger readers started on quality literature. Some favorite novellas used in junior high and high school curriculums are: Animal Farm by George Orwell, The Old Man and the Sea by Ernest Hemingway, and Of Mice and Men by John Steinbeck. I especially loved studying Ballad of a Sad Cafe by Carson McCullers.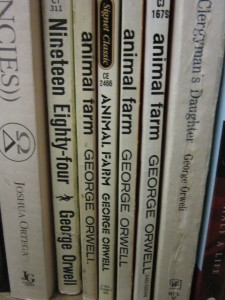 Novellas stretch across every subject and every literary genre. Science fiction writer H.G. Wells wrote The Time Machine in novella form. Beat writer Jack Kerouac penned The Subterraneans. Phillip Roth, known for his portrayal of the Jewish-American experience, won the National Book Award for his novella Goodbye, Columbus. The novellas Breakfast at Tiffany's by Truman Capote Cialis, A River Runs Through It by Norman Maclean, and Rita Hayworth and Shawshank Redemption by Stephen King were made into popular movies. The most prolific novella writer of all time is Henry James who called this short form "the beautiful and blest novella." Hismost popular novellas are the not-to-be-missed Daisy Miller and The Turn of the Screw. For more contemporary novellas, check out Steve Martian's Shop Girl, Grendel by John Gardner, and The Age of Grief by Jane Smiley.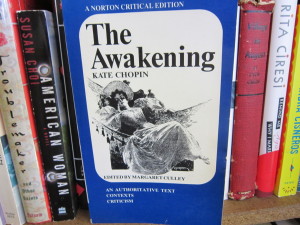 I have a number of favorite novellas. I love Ethan Frome by Edith Wharton, a departure in style and subject matter from her other work, as well as The Prime of Miss Jean Brodie by Muriel Sparks. I am still haunted by the powerful novellasThe Shawl by Cynthia Ozick, The Awakening by Kate Chopin, and Chronicles of a Death Foretold by Gabriela Garcia Marquez. I didn't think that author E. Annie Proulx could write anything better than the Pulitzer Prize and National Book Award winning novel The Shipping News until I read her novella Brokeback Mountain.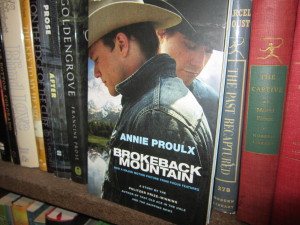 The most well-known novella of all time is surely The Christmas Carol by Charles Dickens.
If you are unfamiliar with the novella form, stop in at East Side Books today and check the above mentioned short works. If you need assistance locating a title, please ask one of our staff for help.