To celebrate Dr. Seuss's birthday, March 2 is Read Across America Day. One way to get your kids excited about reading is to bring them into East Side Books and let them browse in our kid-friendly Children's section.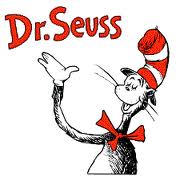 We have a wide selection of picture books, early readers, children's historical fiction, middle reader novels, and young adult fiction. We also have great resources to supplement school projects or homeschooling units. Our children's books are an inexpensive treat, some as low as $1.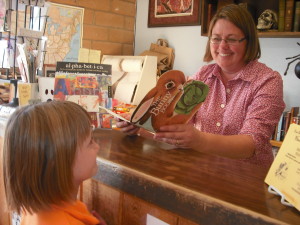 Our kid-oriented staff is happy to assist with reading suggestions. Kim and Jen are experienced homeschooling mothers, and can help compile resources for any kind of study course. Melissa taught junior high and high school English classes, and Lindsey worked with pre-readers. Diane is very knowledgeable in children's illustrations and vintage children's books. She can give you a wonderful tour of our excellent Children's Collectible section.
We hope to see you and your family soon!