Those of us behind the counter enjoy the Romance Cover contest in February so much we've decided to add another – so here it is!  The 1st Sci Fi Cover Contest!  Vote on your "favorite" in order to enter a drawing and a chance for a $25 East Side Books Gift Certificate at the end of the month.  I have not been searching out classic Sci Fi covers too long, but it is not hard to find some potential winners.  There are several decades to choose from and different Pokies styles, although buxom women seem to be as common as the romance covers…hmmm, definitely more cat faces though.
Here are the candidates: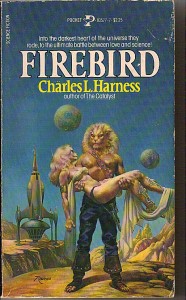 #1     Firebird by Charles L. Harness ( 1981)
#2      Conan and the Sorcerer by Andrew J Offutt (1978)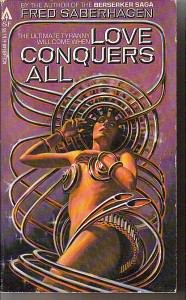 #3     Love Conquers All by Fred Saberhagen (1974)
#4     The Monster Men by Edgar Rice Burroughs
#5     Haydn of Mars by Al Sarrantonio (2005)
You may vote on line or in the store once per day – come in and get a close up look at these wonderful artworks!