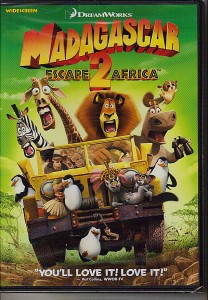 Tired of not finding any interesting DVD's for sale in Bishop?  Well we now have a new program that will bring "waves" of new titles to East Side Books in two categories.  We'll have 6 new titles every 6 weeks or so in the categories of BBC/PBS, and Children/Family.  Fun stuff!
Here's our initial selection:
BBC/PBS:  Bertie and Elizabeth;  Certain Justice; Doc Martin Series 5; Macbeth; Charing Cross Road starring Anthony Hopkins; and Tony Hillerman's Thief of Time.
Children/Family:  Best of Caillou; Charlotte's Web; Diary of a Wimpy Kid; Horton Hears a Who; Madagascar 2; and Wow Wow Wubbzy – Go For Gold!