If you still have all of your shopping to do (like me), or are just needing some stocking stuffers and maybe a little entertainment, today's ideas will fit the bill!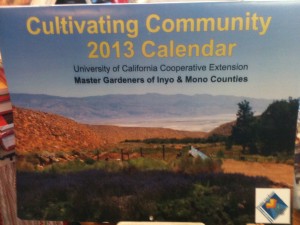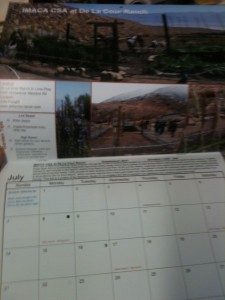 First, we are carrying the 2013 Cultivating Community Calendar published by the Master Gardeners of Inyo & Mono Counties and the UC Cooperative Extension.  The Master Gardener's Program has taken off locally with astounding results, and this fundraiser will certainly help fuel that progress.  It features Community Gardens up and down the Eastern Sierra – who knew there were 12 different community gardens!  Plus, there are tons of helpful gardening tips, freeze date statistics, and phases of the moon.  If you need a nudge to grow more of your own food or want to support growing more food community wide, this is the ticket.  Local food is the way to go, thank you Master Gardeners for helping that effort.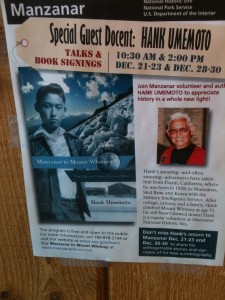 The second idea is not actually in our store, but I'll suggest it anyway.  Our friends at Manzanar National Historic site are holding a booksigning and talk by Hank Umemoto for his book From Manzanar to Mount Whitney during the next two weekends.  Mr. Umemoto is reported to be a very vivacious and interesting storyteller, so I know it will be well worth the visit. (I am so glad that more stories from Manzanar are coming out before they are lost too).  Nothing better than a personally inscribed, interesting book to thrill a reader or history buff.  The Manzanar Book Store is also well stocked with potential gifts, so by all means add it to your shopping destination list!