Our selection of new movies this month includes some true classics adapted from literature by PBS/Masterpiece Theather and BBC.  And if you are looking for Mother's Day gifts, I held back a few of the Jane Austen movies that just may fit the bill!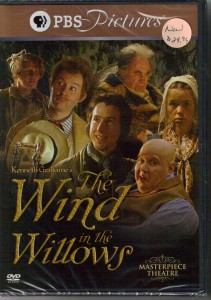 One of my childhood favorites, The Wind in the Willows, was made by Masterpiece Theatre, with humans playing Mole, Ratty, Toad, et al.  It was  included in the adult PBS selection, and really looks intriguing.  Of course I'm not really sure what any stoat looks like, so the human version invading Toad Hall may work great!
Another favorite author, Roald Dahl's story of The Fantastic Mr. Fox, received a great deal of attention for its unique puppet animation.  George Clooney and Meryl Streep provide voices, as well as Owen Wilson and Bill Murray, so this movie includes some talent.  It looks adorable.
Clifford the Big Red Dog  in Celebrate with Clifford, does not need any introduction from me.  Norman Bridwell's stories of Emily Elizabeth and her giant puppy make great preschool entertainment. bite out of the competition".  I'm buying one for my dog crazy niece I think!  And while we have dog stories to consider, add Because of Winn Dixie to the must have to watch and rewatch pile.  A wonderful, and beloved Newbery Award winning book adapted beautifully to film, your whole family will love it. 
The last two family classics are The Man from Snowy River,
another visually lovely and romantic  movie featuring Kirk Douglas, and Cinderella, only a version "unlike any you have ever seen"  It is a western animated version with characters riding ostriches….hmm, it has got to be funny!
Another selection from PBS Masterpiece Theatre, Any Human Heart stars Jim Broadbent, Matthew Macfadyen and Sam Claflin.  Based on a novel by William Boyd,  its character brushes with many historic figures from World War II on, but is defined by the women in his life (including Kim Cattrall).  It's a long one, 4.5 hours on two discs, so you will get your  entertainment value with this movie!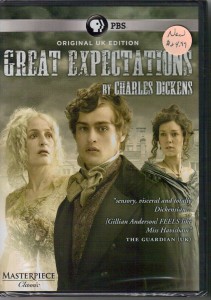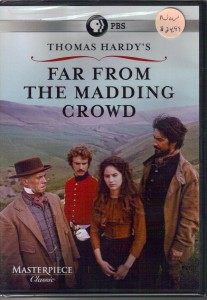 Great Expectations, Our Town, Birdsong, and Far from the Madding Crowd round out this selection with stories familiar from literature and beautiful presentations by PBS Masterpiece Theatre.  Get some culture in your life this weekend, pick up a great movie!