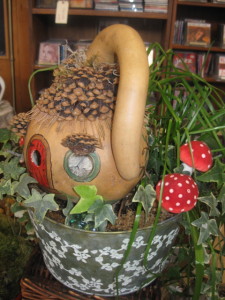 It's time to party with the Leprechauns, who do hang around all year you know!  Join us Saturday, March 22 for an Open House between 5:30 and 8:30 for treats, treasure hunting, crafts, games, and STORIES!  I have such a great stock stories of leprechaun, fairy, trolls, mermaids, and little magical people from all over the wide wide world,  I can't wait to share some with kids of any age.
We will have the Lucky Fairy Well set up again soon.  You can toss in a lucky coin, make a wish, and know your coins will continue to spread the joy donated to community literacy projects.
Give us a call or message if you have any questions!