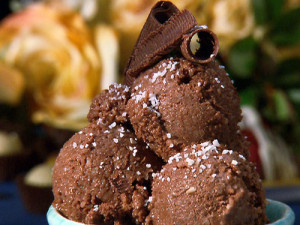 We are tucked into our new Main Street location, and ready for the event we moved here for – the Chocolate Walk!  (Okay it is not the only reason we moved, but it IS a good one right?)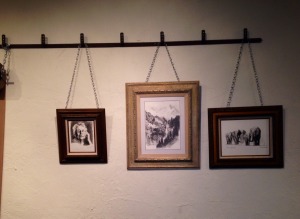 Our store will feature the art of talented watercolorist Lynn Marit Petersen and our favorite artist-in-residence Robert Miller will have several new, and stunning, pencil drawing prints.  From jewelry artist Julie Prange we have a lovely collection of bead and mixed media earrings and necklaces, and Beverly Schroeder has for sale some bead and metal earrings that make me drool.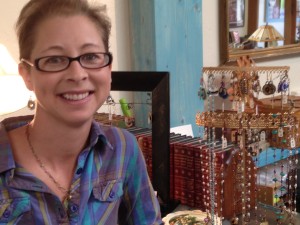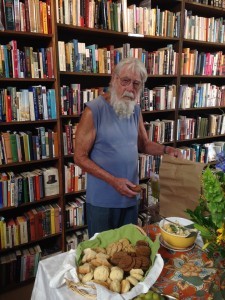 Musical entertainment will feature the live, eclectic, and unplugged, sounds of father/son duo Mike and Matt Muldoon!  We have been trying to get these talented folks to perform for some time, and the schedule finally worked out – couldn't be happier!  Mike will be on percussion and Matt will be playing guitar and vocals.  Music will start at 6:00.
And oh yes, the chocolate!  We will be serving Death by Chocolate Ice Cream samples and Night of the Iguana Chocolate Chai Tea.  This tea is named for the complex play by Tennessee Williams set in Mexico, and according to the supplier, lives up to that name in every way.  At least six mysteries share the title Death by Chcoloate, so pick your favorite for that one.  You have to appreciate the literary connections right?  Plus our staffmember Kayla is making us some Nutella and raspberry brownies that sound heavenly, and a selection of other brownies will round out the treat table. 
Please plan on stopping by sometime during the evening to say hello to our artists, start your holiday shopping, enjoy the music and the treats, and visit with friends on the front porch.  With this warm for fall weather, it really should be a nice evening.   Like some of you I'm sure, I'll be dividing my night between the Homecoming game and the walk, but I sure hope to see you!