We have two new books available from local authors, and another on the way….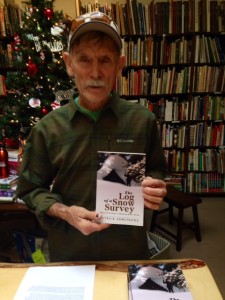 The first is A Log of a Snow Survey by Patrick Armstrong, a Bishop and McCall, Idaho resident.  Mr. Armstrong began doing snow surveys in 1972, also the year he represented the US on the Biathlon team, and has continued the arduous skiing and backcountry survival required to measure mountain snow packs ever since.  You may not have given snow surveys much thought before now, but this book will give you a new appreciation for the challenge of measuring the West's greatest water resource.  The book is graced with lovely artwork by Nancy Overholtz for another dose of local talent as well as some photographs.   Copies are available at $19.99
The second unique new title is an almanac style gardening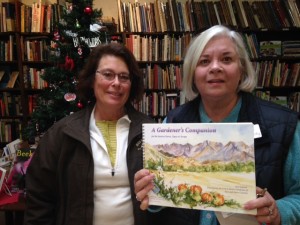 journal called A Gardener's Companion, packed with local gardening information, timelines, and articles, and written by the UCCE Master Gardeners of Inyo and Mono Counties. Now is the time to be ordering seeds and sketching your garden plan, as well as a list of other activities you'll find in these pages, so don't put off picking up your copy!  If you have ever been frustrated trying to use Sunset's broad climate categories, this book will be an immense help with specific ideas for climates ranging from Topaz to Tecopa.  It is also pretty to look at with a cover painting by Mickey Short and more artwork through out.  The price for this gem is $24.95.
And coming soon, a childrens' book by local artist and author Shelly Wilson on Rudy the Baby Donkey.  Cute, cute, cute. Let us know if you want to be on the list for this one!