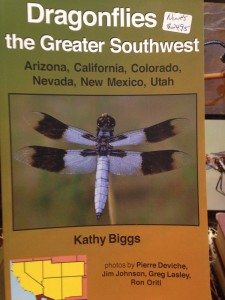 Dragonflies are fascinating creatures, and we are so lucky to have the newest regional dragonfly guidebook author and photographer coming here for a book signing event!  Mark your calendars for September 2, 7:00 to 8:30 for the fun event.  The author will give a talk on regional Odonates and sign books after. 
Kathy Biggs is the author of Dragonflies of the Greater Southwest, (just released in July)  Common Dragonflies of California, and The Dragonflies of North America Coloring Book.  She lives in Northern California and will be traveling through our area to an  Odonate conference in New Mexico.  Our own well known local nature photographer, Ron Oriti, contributed many of the photographs to this new book, and we anticipate he will be at this event as well! (He is also going to the Dragonfly conference, and isn't sure of his travel schedule just yet).  His presentations on raptors recently have been standing room only, and he has the same enthusiasm and knowledge about these insects, so we truly hope we can have him here.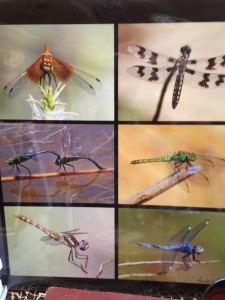 Please call ahead to reserve a copy of any of the books if you would like to be sure to get one.  760-873-6882.  Light refreshments will be served.  We will see you there!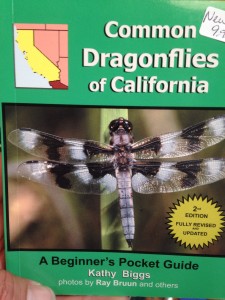 noun
a predatory insect of the order Odonata ; a dragonfly or damselfly