We have a unique opportunity next week to discuss a topic near and dear to most of us in the Eastern Sierra – how humans relate with the wild world.  Author John Hausdoerffer is traveling through Bishop on his way to experience some Sierra wildness, and offered to spend the evening reading and leading a discussion with us.  Hausdoerffer coedited a new book, Wildness:  Relations of People and Place, just published by University of Chicago Press earlier this year.
The event will take place Friday, May 12 at 7:00.  Location will be at Range & River Books at 206 N. Main, unless we need a bigger venue, in which case it will move to Inyo Council for the Arts.  Please call to RSVP and/or reserve a copy of the book so that we can best accommodate the interested public.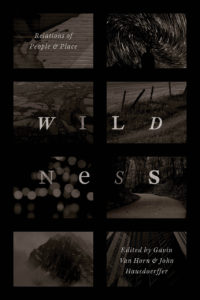 John Hausdoerffer is the director of the Master in Environmental Management at Western Colorado University in Gunnison, CO, where he serves as a Professor of Environmental Sustainability and Philosophy. He is also a fellow with the Center for Humans and Nature in Chicago.
Co-edited with Gavin Van Horn from the Center for Humans and Nature, Wildness features creative nonfiction essays that explore the spectrum of wildness found in wilderness areas, on working landscapes, and in urban communities. The book merges culturally diverse voices to delve into the evolution of "wildness," including Gary Snyder, Vandana Shiva, Wes Jackson, The Black Land Project, Curt Meine, Julianne Warren, Robert Michael Pyle, Robin Kimmerer, Aaron Abeyta, Winona LaDuke, and Roderick Frazier Nash.
"Where 'wilderness' has become a divisive term in the environmental community," explains Hausdoerffer, "'wildness' has great potential to connect disparate branches of environmentalism. I look forward to exploring that potential with the Bishop community."  Hausdoerffer will also read from his essays that appear in Wildness and may show clips from a documentary, "Wildness."
The talk is free and open to the public.