You have probably never heard of the novels The Home Place by Fred Gipson or Party Line and Out on a Limb by Louise Baker.  They were one of the many books published in the 40s and 50s exclusively for The Peoples Book Club. Featuring mostly romances and historical fiction, The Peoples Book Club was a popular reading program that mailed members a new book each month.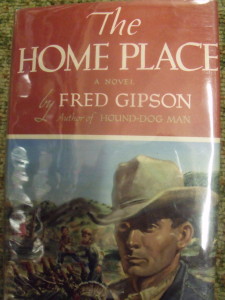 East Side Books owner Diane Doonan has a soft spot for the Peoples Book Club books, not because of the riveting plot lines, but because of the brightly illustrated covers and the colorful endpapers (the pages attached to the covers and the first page.)  If you are intrigued by the book artwork produced during the 40s and 50s, The Peoples Book Club books are a must for your collection. East Side Books has several shelves of these wonderful vintage editions, and most are priced around $6.00.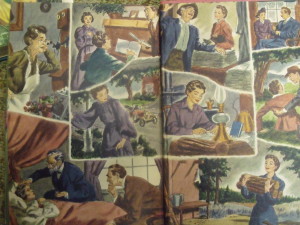 Please ask our friendly staff for assistance finding the Peoples Book Club collection located on a bookcase at the end of the "M" section of Literature across from the Biography section.