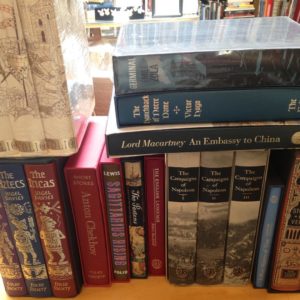 Monday, March 26 will be our first 100% Store Credit Customer Loyalty Day of the year!  Please plan on stopping by.  You may use store credit up to the sales tax amount any any purchase of used books, used CDs or DVDs.  We do ask for cash for the sales tax.
Please remember that new books, consignment art, stationery, vintage vinyl records, toys, games, food and drinks are not on sale.  Also be warned that the CalTrans road construction on Main Street will be underway, and we may have intermittent water shut offs and other inconveniences, but we still really want to see you!
Bruce has all of the vintage vinyl on sale 30% off if you need an added incentive to drop in!