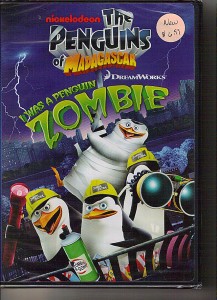 Our newest batch of brand new movies from PBS/BBC and Family Movies include great seasonal titles including the Madagascar Penguins in I Was a Penguin Zombie  at a bargain price of $6.99.  Who could pass that up?  In the Family category, we also have Ballet Shoes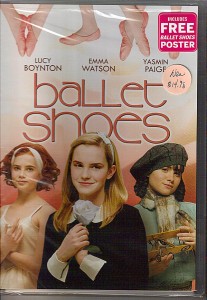 starring Emma Watson (of Hermione Granger fame), Lucy Boynton and Yasmin Paige; Dog Gone, a comedy starring a bunch of animals, French Stewart and Kevin Farley; the animated T.rex Tales from the PBS Dinosaur Train; another animated tale called Space Dogs; and another episode of the PBS Caillou series called Caillou at Play.  Good stuff for every age group.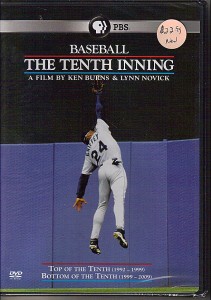 For those baseball fans who can pull away from the Giants in the World Series, we have a Ken Burns PBS film called The Tenth Inning about the changes in the sport from 1992 to 2009.  Also from Ken Burns' America series, we have Brooklyn Bridge and Statue of Liberty starring Lady Liberty herself.  From the classic Brit drama department, we have City of Vice, Season 1, starring Ian McDiarmid and Iain Glen, and Season 3 of the great Agatha Christie Poirot series.   (I kept a copy of Season 1 and Season 2 if you need to catch up!)  And finally, there is the musical Oliver!, winner of 6 Academy Awards including Best Picture! 
So stock up now for Christmas gifts or find something to watch on our longer, darker evenings.  Remember, each wave of movies goes back if not sold, so don't wait to pick up a copy, it may be gone!