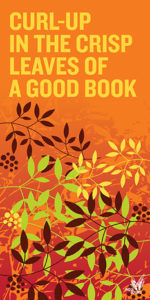 So much to celebrate in the Eastern Sierra each fall!  Lets kick it off with the Downtown Bishop Fall Fling, California Indian Days, and Banned Books Week, starting this Friday, September 22!
The Bishop Chamber of Commerce has organized the first Fall Fling on Friday, appropriately the first day of Fall!  From 7-9 there will be open stores and entertainment up and down Main Street for a fun evening, plus a chance to win a raffle drawing.  At Range & River, we are going to kick off our Banned Books Week celebration too, so be sure to stop by to check out our Banned Books display and to enter the door prize drawing!  We will be sampling an new ice cream flavor, Wild Mountain Blackberry, which you will not want to miss either!
Courtney has been working her creative magic on our Banned Books Week displays, so we will have a special door prize to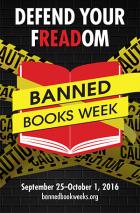 highlight this great nationwide event.  And what better time than California Indian Days to pick up a good book on Native American culture or history to learn more on the topic.  Stop by Paiute Palace where the Pabanamanina Powwow will be going on all weekend.