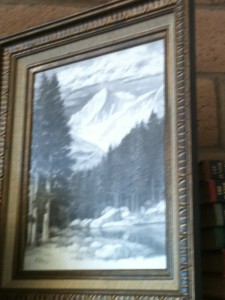 Here in our cozy book store, we are quite partial to trees on so many levels, from our favorite artists' renditions of local trees to the trees outside the window, to, of course, the raw material for the lovely books on the shelves.  So for the holidays, we celebrate trees again this year with TWO contests.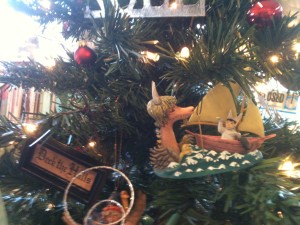 The Storybook Tree has become a tradition, and I love adding relevant ornaments.  All you have to do to enter is come up with ten children's stories (or nursery rhymes, poems, or in a pinch, movies) that relate to the ornaments on the tree.  Easy.  There are no right or wrong answers, and in fact I enjoy seeing what springs to mind for some people.  It is really fun for multigenerational groups too!  We'll draw the lucky winners from the entries on the last day of the year, and you can enter every time you come in, so your chances are great!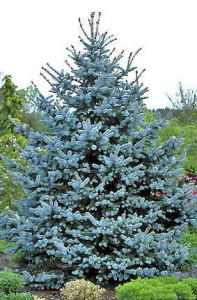 The second tree contest is BIGGER and  better too!  With every $25 in purchases you receive an entry ticket for a lovely 4″ Blue Spruce from Chalfant Big Trees.  Or you can purchase chances for $5 each.  You could have the perfect Christmas tree in your yard for years to come if you win this one!   We will hold that drawing on the last day of the year too, and will deliver it to you if you are in the general Bishopy area.  I'm working on some bookish decorations too, we'll see how that turns out, but in either case it is a gorgeous $150 tree, so don't miss out on this drawing.